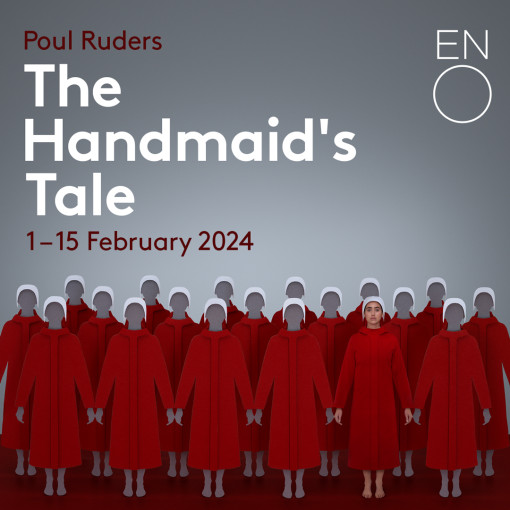 The Handmaid's Tale
2/5
basato su 2 recensioni
(recensioni)
Rappresentazioni da: giovedì 1 febbraio 2024

-


Rappresentazioni fino a: giovedì 15 febbraio 2024
Durata: 2h 45m (incl. interval)
Foto
Descrizione The Handmaid's Tale
A powerful story of courage and survival in the face of repression, The Handmaid's Tale is based on Margaret Atwood's major novel of the same name.
Poul Ruders' opera features a score that draws on medieval chants and gospel music. Together with a minimalist libretto by Paul Bentley, this production captures the dissonant brutality of the Republic of Gilead.
Women have been entirely stripped of their freedom and rights in Gilead. Fertile women, Handmaids, are forced to reproduce with Commanders of the Republic. Terror is a daily reality for Handmaid Offred. She defies the regime, refusing to surrender her identity and independence.
This thought-provoking work, revived after a successful run in 2022, asks questions around State power and the fragility of freedom.
Directed by Annilese Miskimmon, the ENO's Artistic Director and conducted by Joana Carneiro the production has an exceptional cast including mezzo-sopranos Kate Lindsey as Offred and Susan Bickley as her mother, with soprano Rachel Nicholls as Aunt Lydia, Avery Amereau as Serena Joy, James Creswell as The Commander and ENO Harewood Artist John Findon as Luke.
'One of the most powerful operas of the century' The Financial Times
'Three absorbing hours; well worth your time' The Times
'It is constantly gripping' The Telegraph
'Every aspect of the singing and production is impressive' The Observer
Access Performances BSL signed performance - 6th February 7.30pm 2024
Indirizzo del London Coliseum
St Martin's Lane, London, WC2N 4ES GB (Informazioni)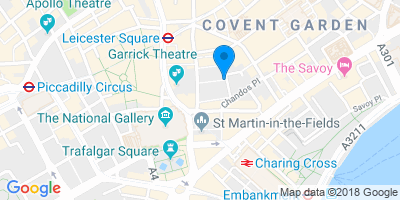 Indicazioni stradali
Informazioni importanti
This production depicts scenes of sexual violence, suicide, death, coercive and controlling behaviour and contains strong language throughout.
Orari spettacoli