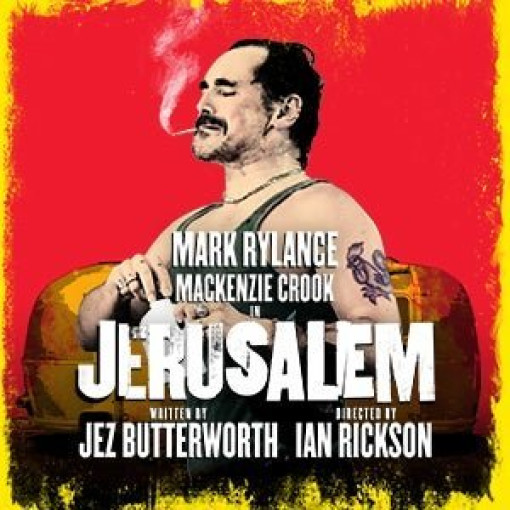 Jerusalem
Rappresentazioni da: sabato 16 aprile 2022

-


Rappresentazioni fino a: domenica 7 agosto 2022
Durata: 3 hours (including 2 intervals)
COVID secure venue
This venue will utilise social-distancing, increased health and safety measures, temperature checks and more to ensure your visit is safe and enjoyable.
Buy with confidence
Grab the best seats today, in the knowledge that all bookings can be exchanged.
Foto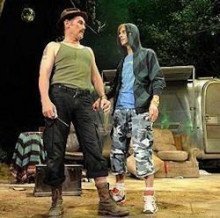 Descrizione Jerusalem
"English rebellions by their very nature are generally bloodthirsty affairs."
Hear ye, hear ye: Johnny "Rooster" Byron is back in town. Widely heralded as 'the 21st CENTURY'S BEST PLAY' (Guardian), Jez Butterworth's legendary classic will explode once again into the West End with its original creative team, led by director Ian Rickson, a decade after its last record-breaking, sell-out run. Mark Rylance revives 'ONE OF THE GREATEST STAGE PERFORMANCES EVER WITNESSED' (Telegraph) as "Rooster" Byron, alongside the 'SUPERB' (Time Out) Mackenzie Crook as his loyal sidekick Ginger, in this extraordinary lament for a lost England.
On St George's Day, the morning of the local county fair, Johnny Byron is a wanted man. The Council officials want to serve him an eviction notice, his son wants his dad to take him to the fair, Troy Whitworth wants to wreak his revenge and a motley crew of mates wants his ample supply of drugs and alcohol.
JERUSALEM returns to its West End home, The Apollo Theatre, for a strictly limited 16-week run from 16 April 2022, following its original record-breaking, critically-acclaimed runs at the Royal Court Theatre, Apollo Theatre and Broadway's Music Box Theater. "Come, you giants!"
Important COVID Entry Requirements
Mask
You are required to wear a mask at all times while inside this venue.
Proof of vaccine and/or test
You are required to show proof of a negative Covid-19 test or proof of vaccination in order to attend this performance.
Health check
When you arrive at this venue, you may be asked to fill out a health questionnaire or have your temperature taken.
Covid safety
This venue has additional Covid-19 safety measures in place to ensure the health and well-being of the staff, performers, and guests.
This venue is complying with the latest industry 'See It Safely' guidelines.
Con
Mark Rylance
Indirizzo del Apollo Theatre
31 Shaftesbury Avenue, London, W1D 7ES GB (Informazioni)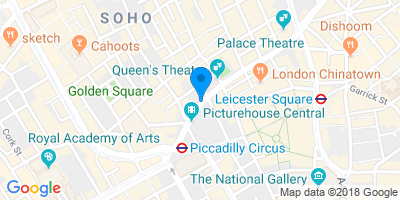 Indicazioni stradali
Orari spettacoli